I haven't yet met a person who doesn't like to play games. Everybody likes them right? No matter what form they take (video games, board games, Golden Nugget Casino Slots games) there's something for everyone! With Google Play and the App Store offering all kinds of games and apps, it is very easy to get lost and have a hard time choosing the right mobile game. Luckily, we've come up with our own list of some of the finest games the smartphone app market has to offer and have decided to share it with you. Enjoy.
Graveyard Keeper
If you like management games and simulators, while at the same time harboring the same type of humor one can find in the Addams Family, look no further than the Graveyard Keeper. Perfect for people who enjoy the shock and dark humor, the game offers you several grim options, one of which is to sell the dead bodies you dig up to the butcher for profit, or poison the populace to get more funerals going. The game costs about $8, but that's where the purchases end – you can get all you need from inside the game without paying to win.
Another Eden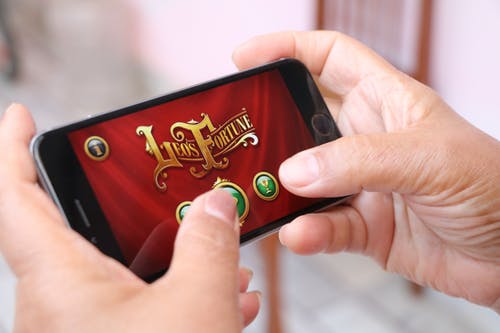 Lovers of JRPGs like Final Fantasy and Chrono Trigger are going to enjoy Another Eden. The amazing artwork and flash animation follow the typical JRPG storyline and gameplay with some pretty interesting characters. While it is a gacha game, meaning that there is the frustrating loot box element, it is so well made that one hardly notices it. And, of course, it wouldn't be much of an RPG without the grinding for XP and equipment.
Alto's Odyssey
Are you tired of competitive games? Don't you wish you could play something relaxing and stress-free? Alto's Odyssey is the sequel to Alto's Adventure, in which you were a snowboarder. Now, prepare to surf down dunes, waterfalls, and ropes while you perform stunts and dodge lemurs. Each level comes with its own quests and equipment you can buy with in-game currency. And, for that extra relaxation, there is a special game mode, where you can crash as many times as you like. There are no power-ups, no gold coins, and no bonuses for stunts – you simply surf because you want to. It is pretty amazing for a free game.
Monument Valley
Monument Valley and its sequel are games designed for puzzle lovers that like to think outside of the box. The art style is interesting and the structures seem impossible to navigate, which only adds to the challenge of the game. If you are looking for a brain teaser while you're waiting for the train or something to that effect, this game is just for you. Navigate through buildings even Salvador Dali would have a hard time understanding and beat the puzzles.